Start your Journey
Finish your Journey
Share your Journey
The essence of the Mediterranean
The luxury of the essence of Mediterranean cuisine.
Cap Rocat offers guests the chance to discover and enjoy the essence of Mediterranean and Majorcan cuisine at both La Fortaleza Restaurant and the Sea Club.
They involve two very different approaches to our cuisine: the Sea Club features all-time favourites and traditional cooking methods, while La Fortaleza, headed by chef Víctor García, is known for its avant-garde techniques and passion for quality local products.
La Fortaleza Restaurant: reinventing Majorcan cuisine.
There's no single way to enjoy La Fortaleza restaurant and chef Víctor García's creations. Two different tasting menus, based on Majorcan traditions and ingredients, are available for us to try, paying tribute to the legacy bequeathed to us. But amazement is the name of the game and the many flavours and textures can also be enjoyed à la carte. Breaking the mould is allowed and wonder lies in enjoyment.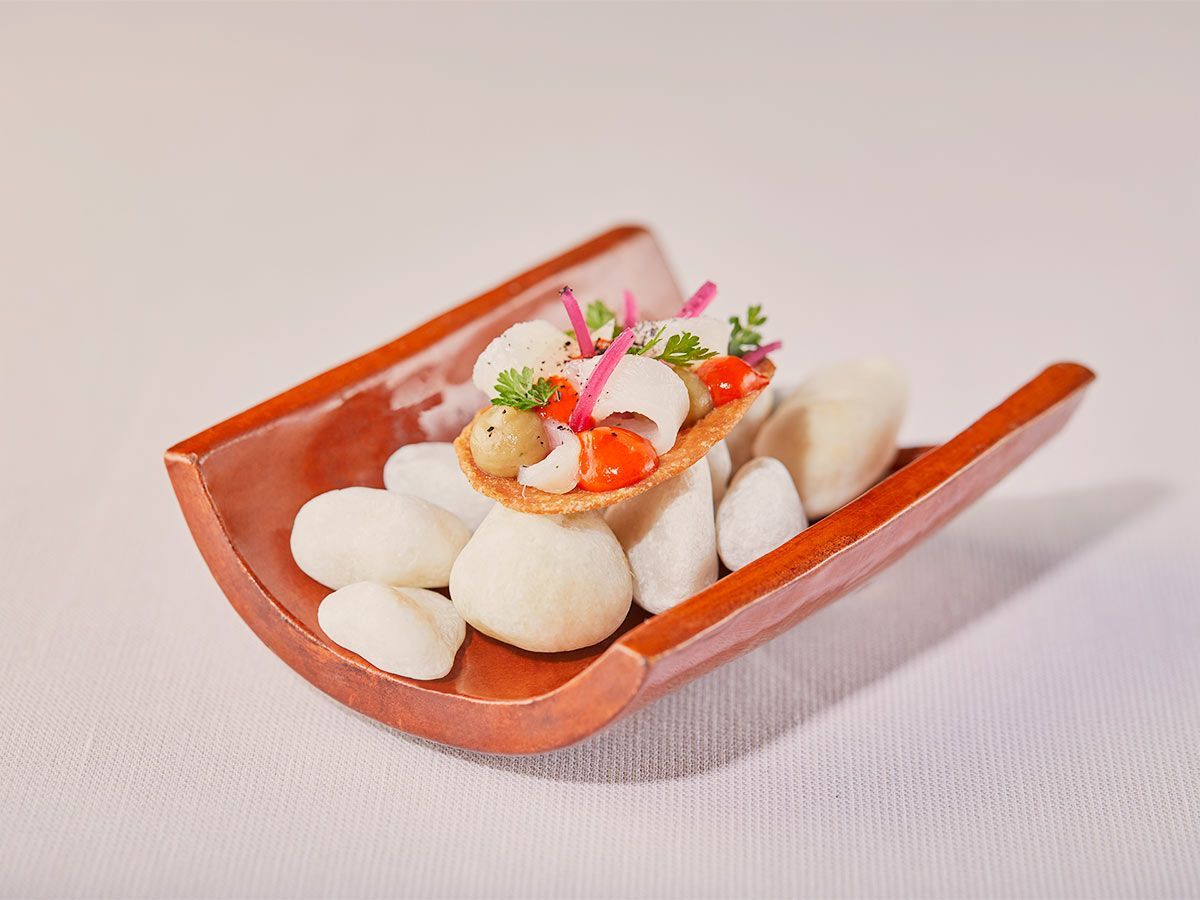 If there's anything that defines our culinary experience, it's our passion for our cuisine, for the wealth of products available, for the versatility of our cooking methods. Whether in a simple and natural way at the Sea Club, or with the craftsmanship and creativity of La Fortaleza, taste and the balance of flavours are an important part of the Cap Rocat experience of showcasing our own culture and traditions.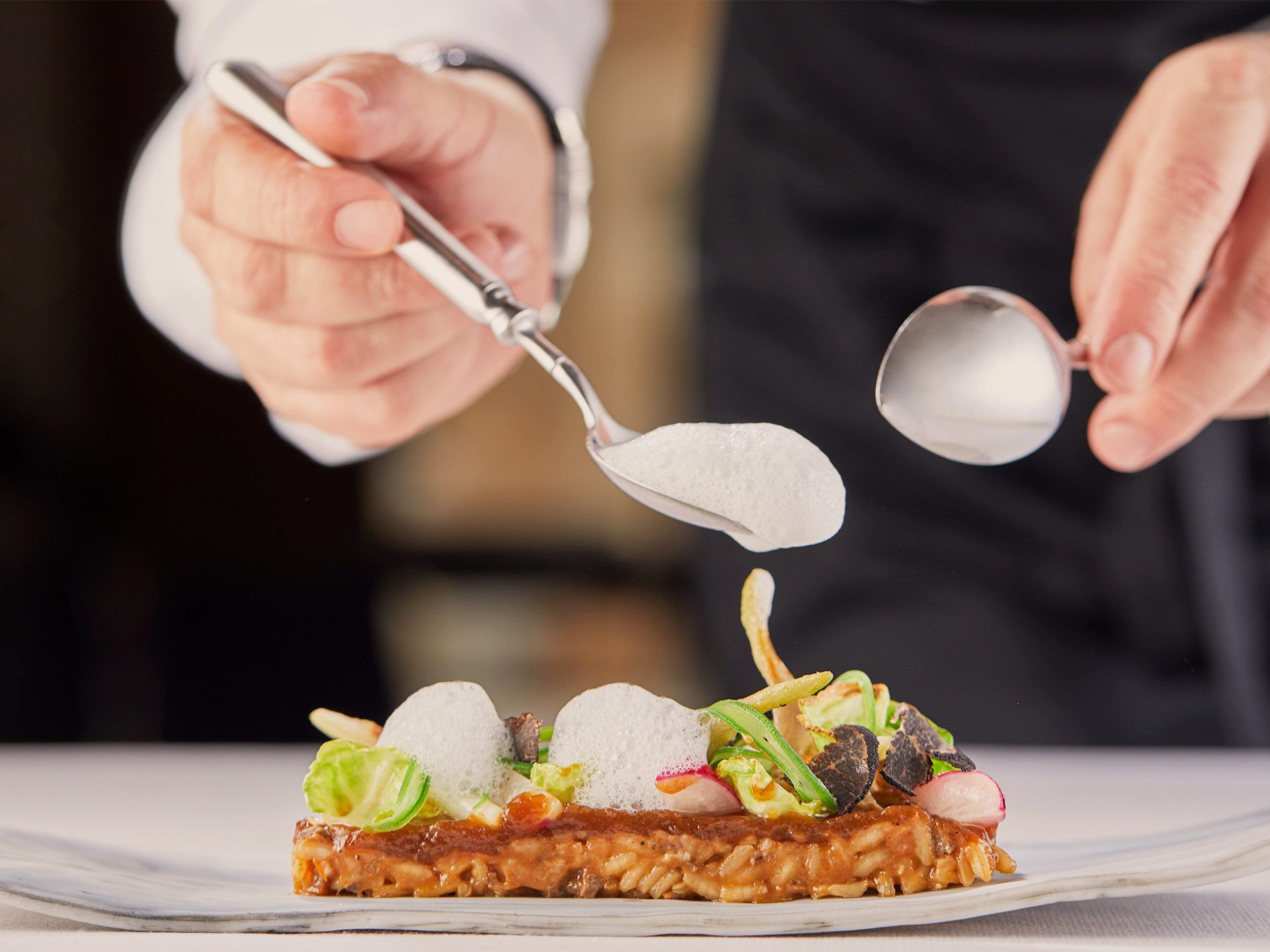 The sea, the mountains, the olive oil, locally sourced products... Discovering our cuisine is discovering our culture.
Caló de la Reina smells of firewood and the sea.
A piece of meat or fish cooked to perfection on our wood-fired grill, a rice dish or a stew. We sit on the shore and enjoy this food outdoors, without labels, unhurriedly, amidst laughter and washed down with a bottle of lovely, chilled wine. This is life as it should be lived, savouring each moment.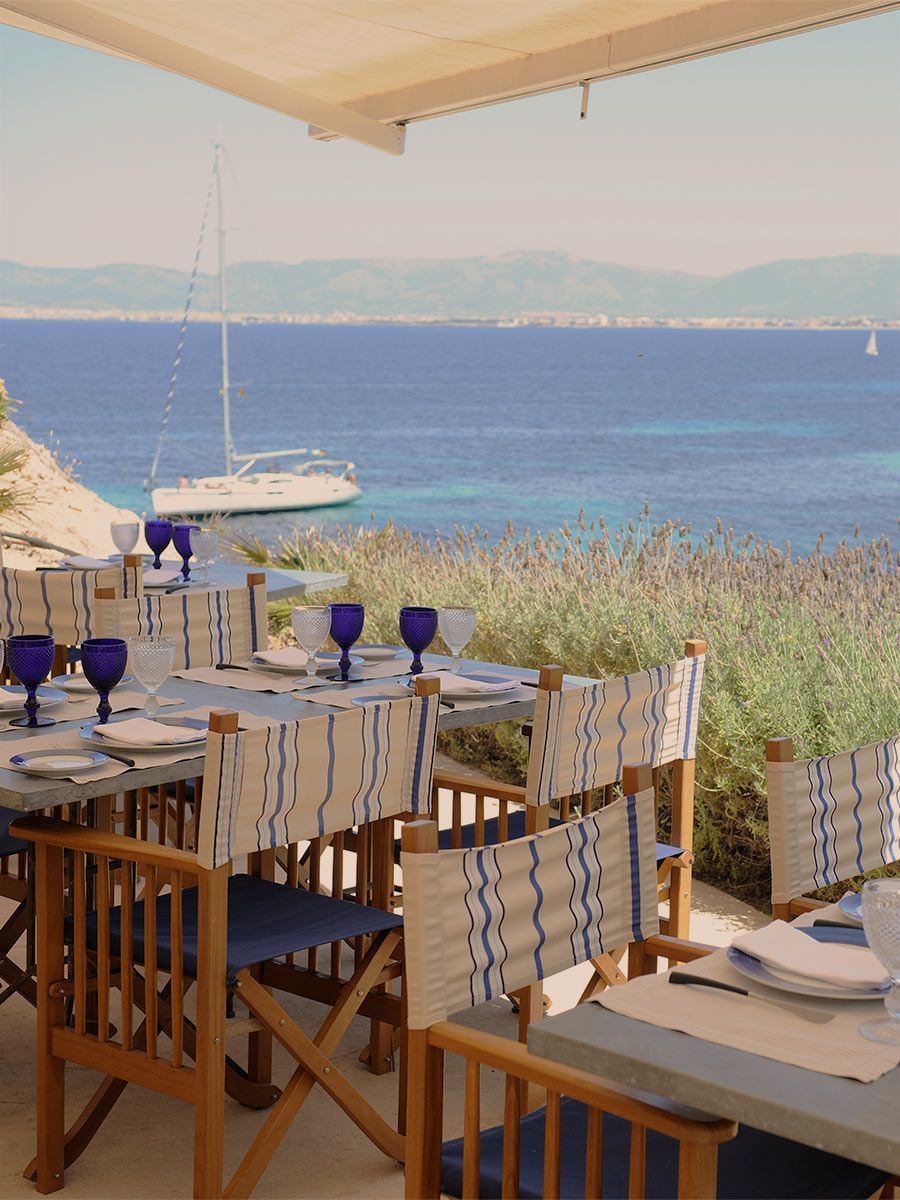 Majorcan cuisine for every occasion.
A different idea for each moment of the day, for each state of mind, for each palate. Our dishes bring together the flavour of Majorca and the essence of Mediterranean culinary culture.