Start your Journey
Finish your Journey
Share your Journey
Turkish hammam or Ayurveda
Wellness rituals that reconnect you with your inner self.
Staying at Cap Rocat is the perfect excuse to get the pampering you deserve and release any tensions or stress you may experience every day. Hammam or Ayurveda: two options with a wide variety of massages and treatments that you can enjoy in the privacy of our massage suite with its vaulted ceilings.
The hammam, the Turkish culture of water and health: Mediterranean sophistication.
Warm water carefully sliding down your skin, relaxation. The warm atmosphere that opens your skin and your lungs; then cold water delicately poured over your body; the contrast that boosts the circulation of your blood while you are rinsed and pampered without haste… And then, a purifying massage that reconnects you with your body. Flax ottomans, scents, oils, steam… Organic products from the island and the best cosmetic brands chosen to promote your inner wellness and your outer beauty. A unique experience of relaxation, refinement and purity.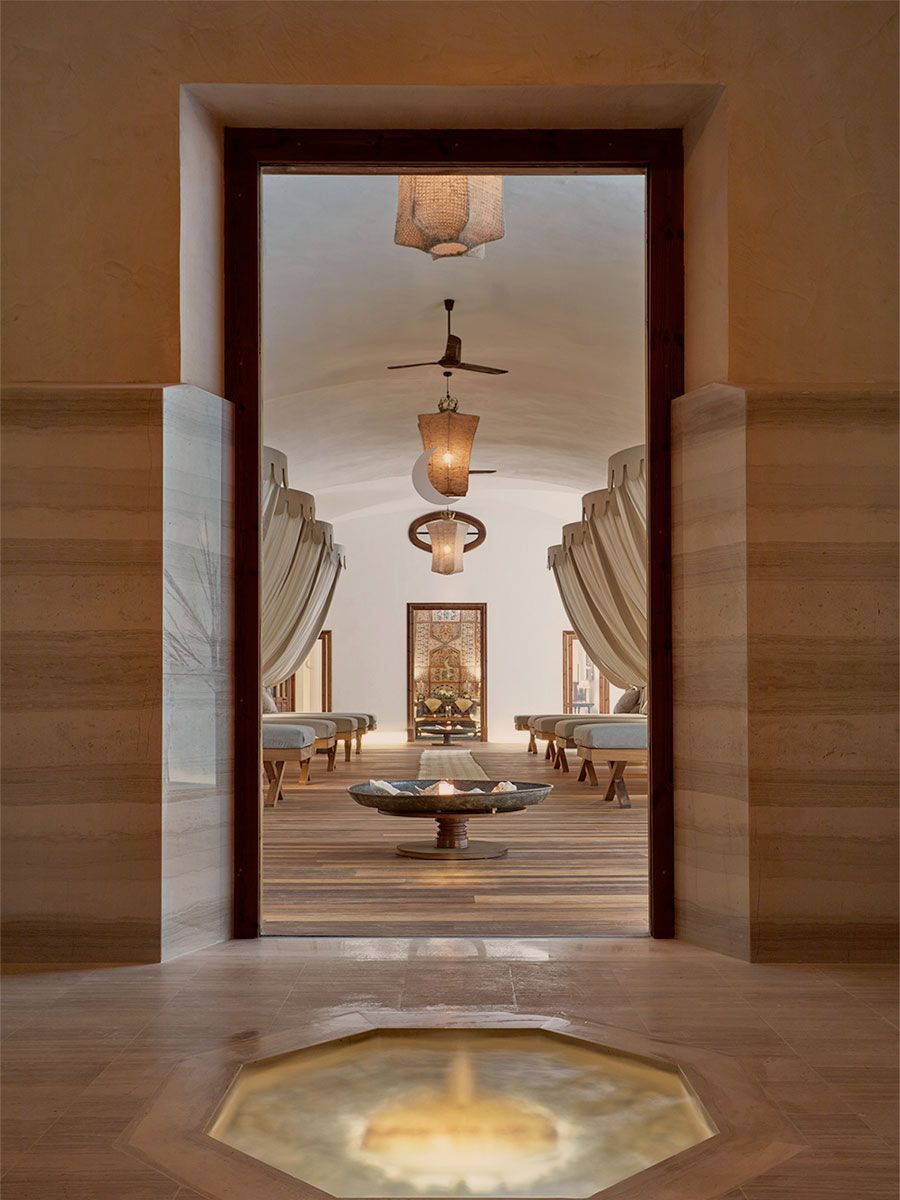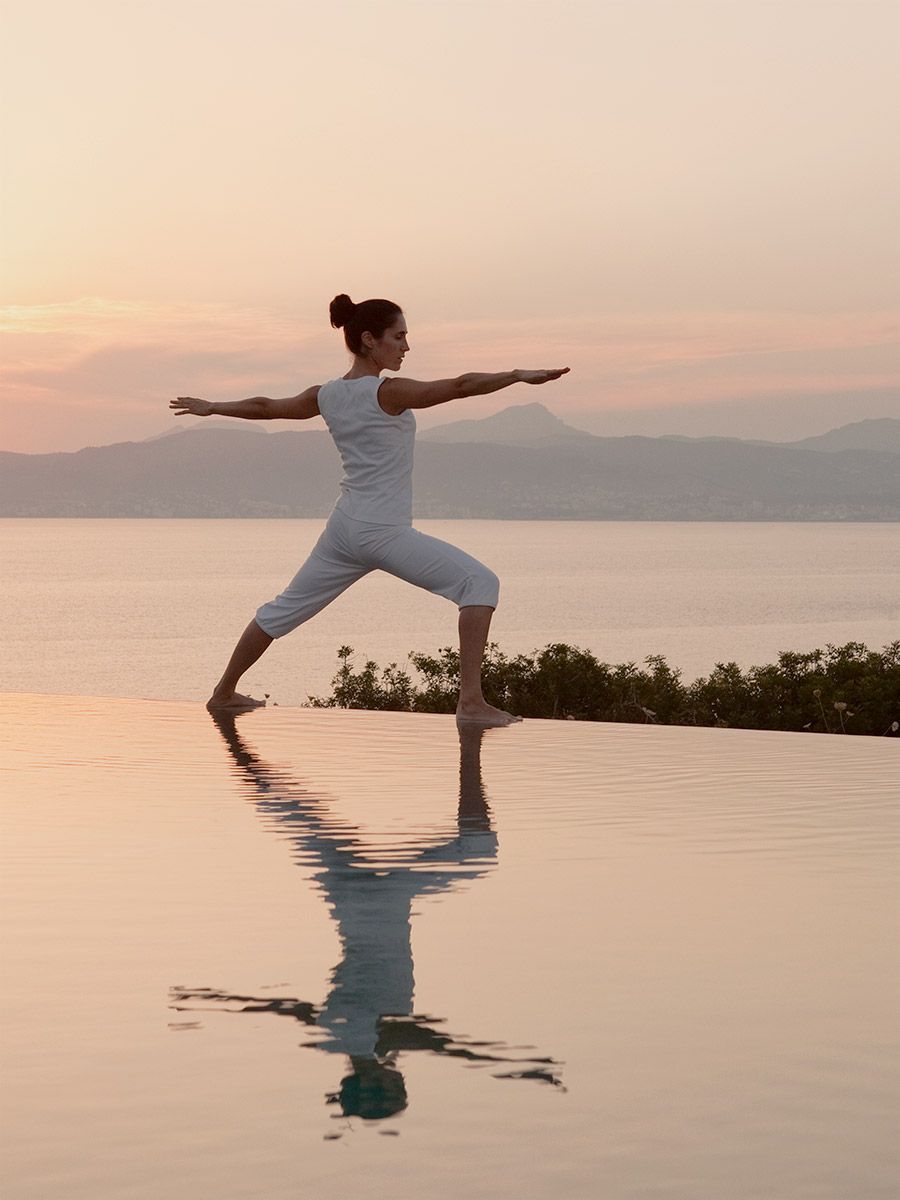 Ayurveda, a thousand-year Indian traditionto heal the body and spirit.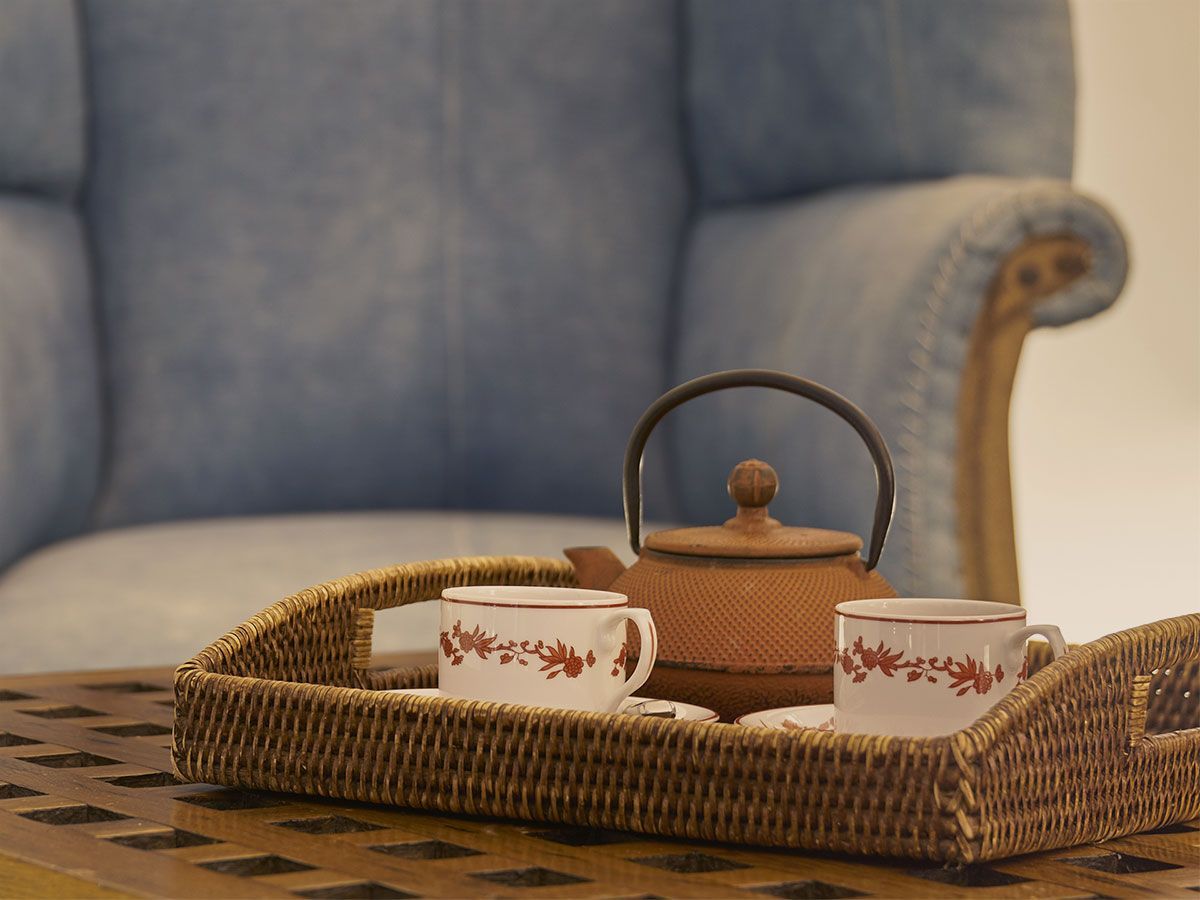 Choose your dosha to decide on a treatment specially designed for you, the best essential oils for your skin, warm hands that sweep over your body and awaken the natural balance of your system. You're yourself again, you regain your harmony and you smile.
When the priority is to take care of yourself.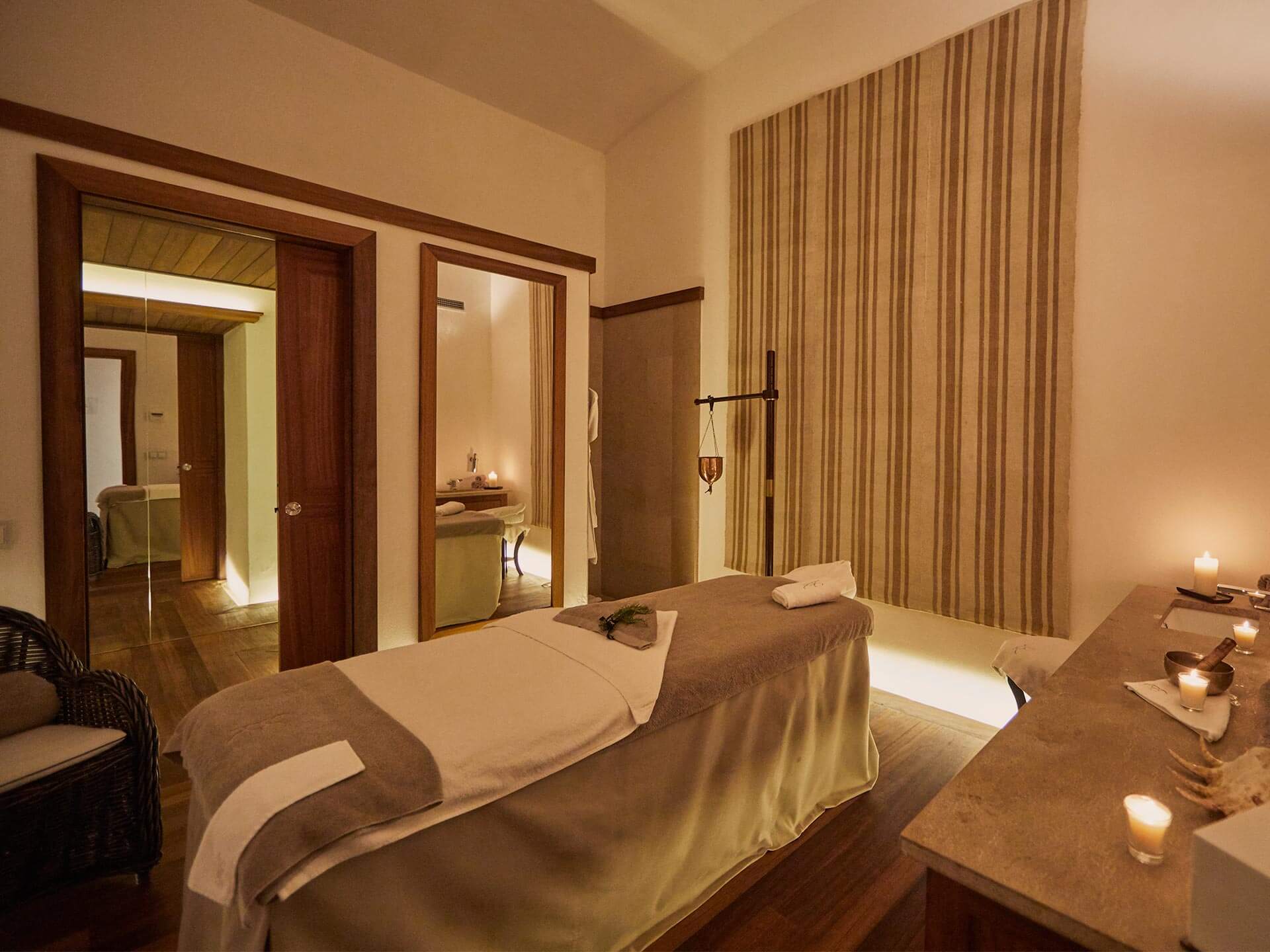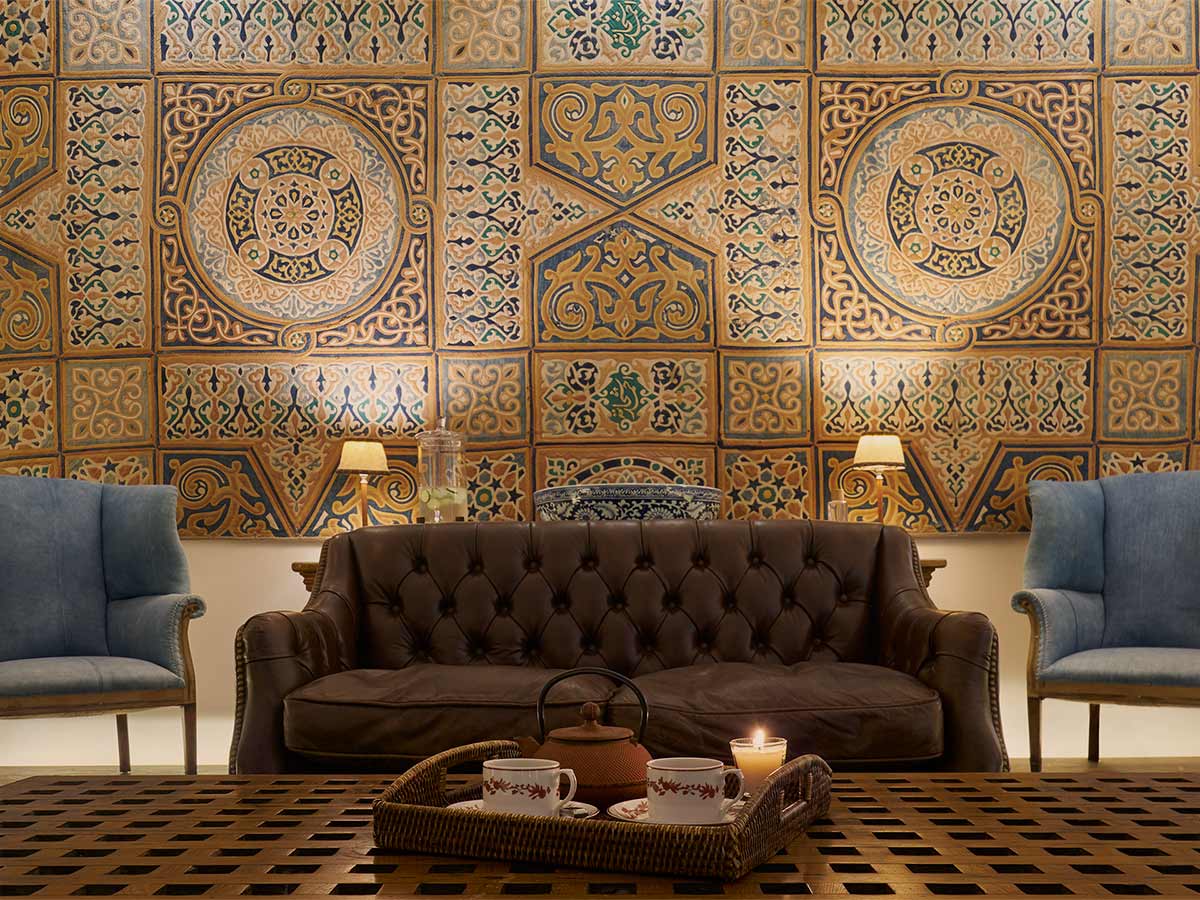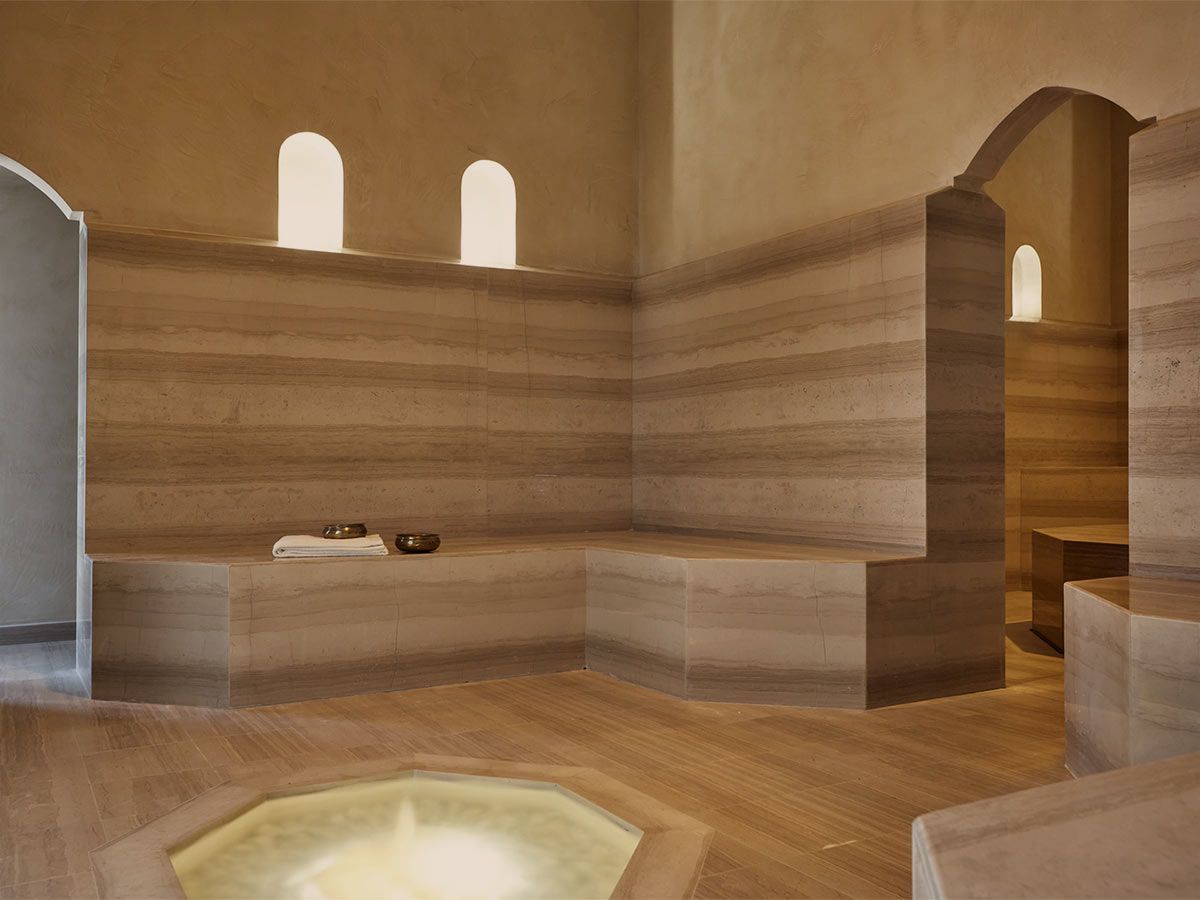 Natural beauty, healthy treatments and ingredients.
Look at yourself in the mirror, feel how healthy, radiant and soft your skin is and how hydrated your body is. The linen glides over your shoulders and the sun illuminates your inner state of peace and serenity. You emanate beauty. Exfoliate, cleanse, revitalise, moisturise — there's an entire universe of natural possibilities to take care of yourself, inside and out.