Start your Journey
Finish your Journey
Share your Journey
The guardians of Cap Rocat
No one can see us in this secret nook, no one knows we are here or what we are doing, or even that we exist…
It's just us, the sea and the sun.
We enter our refuge through what was once a ditch with the scents of rosemary and jasmine. Today we are hidden among the rocks, in the watchtowers that edge the cliffs of this cape's cliffs. It's just us, the sea and the sun.
Our bed is in the centre of the room and from here we can see the sea—always the sea. The deep blue of the sea from our balustrade facing the cliffs and the shallower blue depths of our private pool. And that golden light that suffuses everything, gentle colours and natural fabrics that remind us where we are.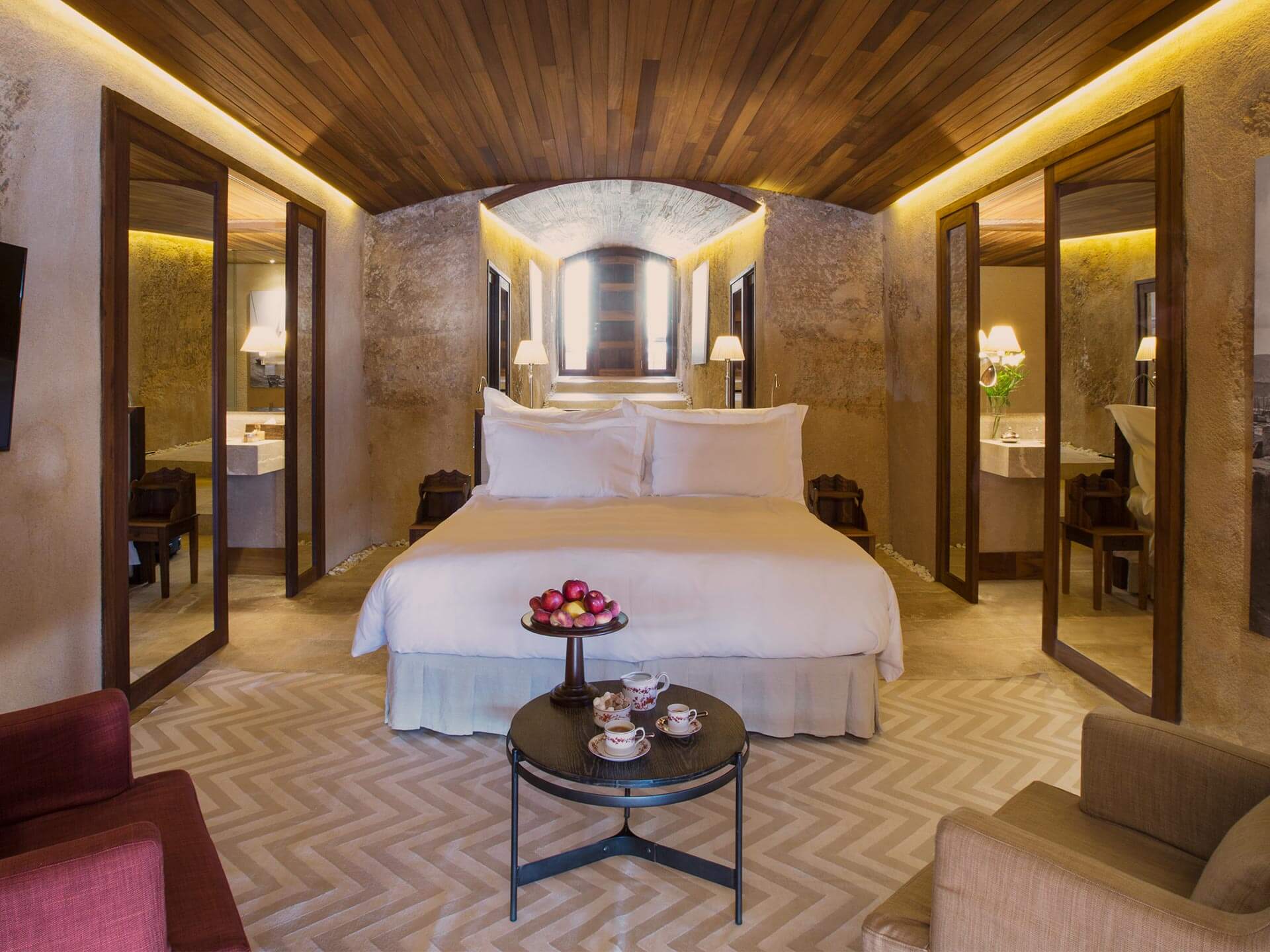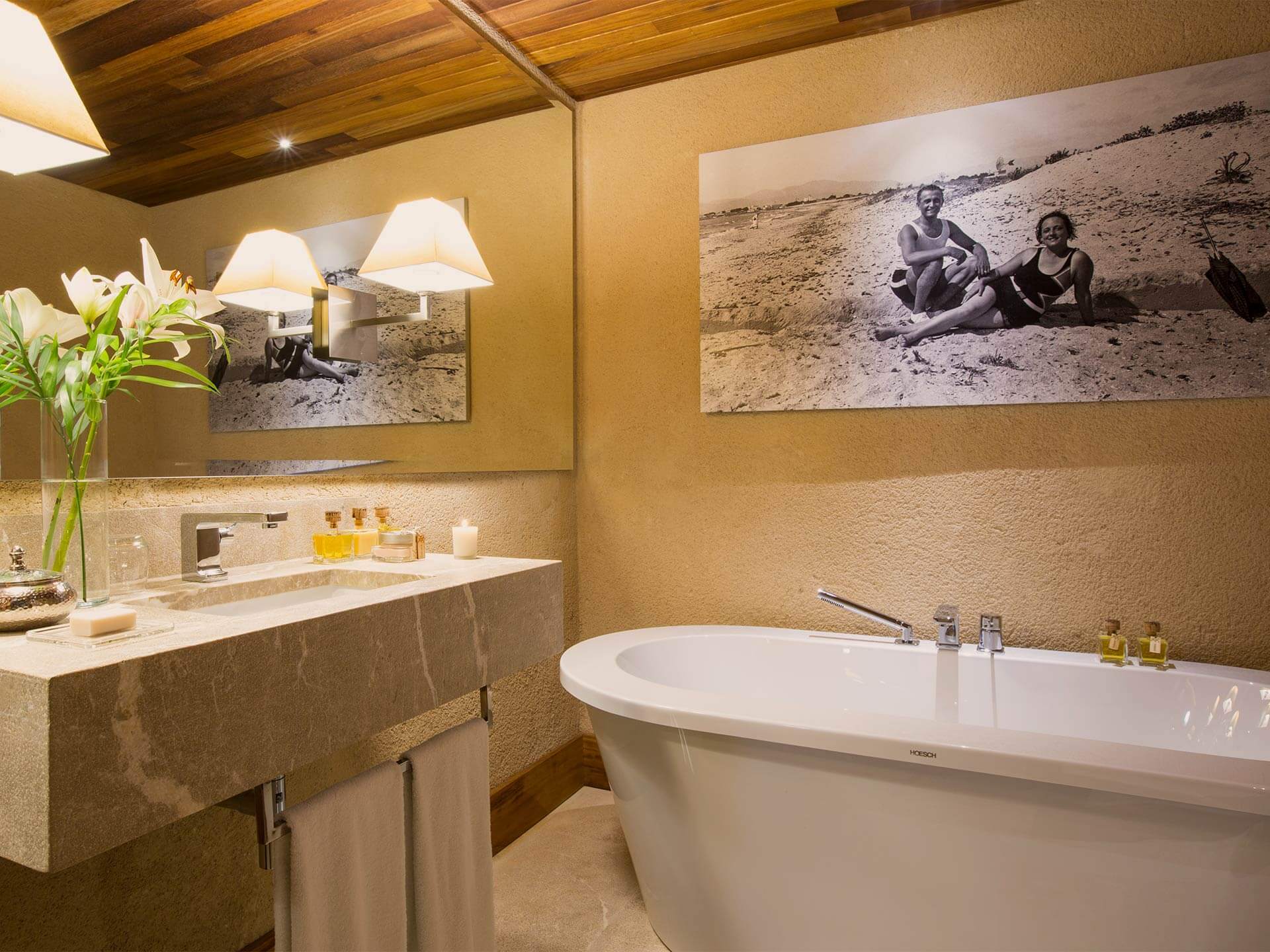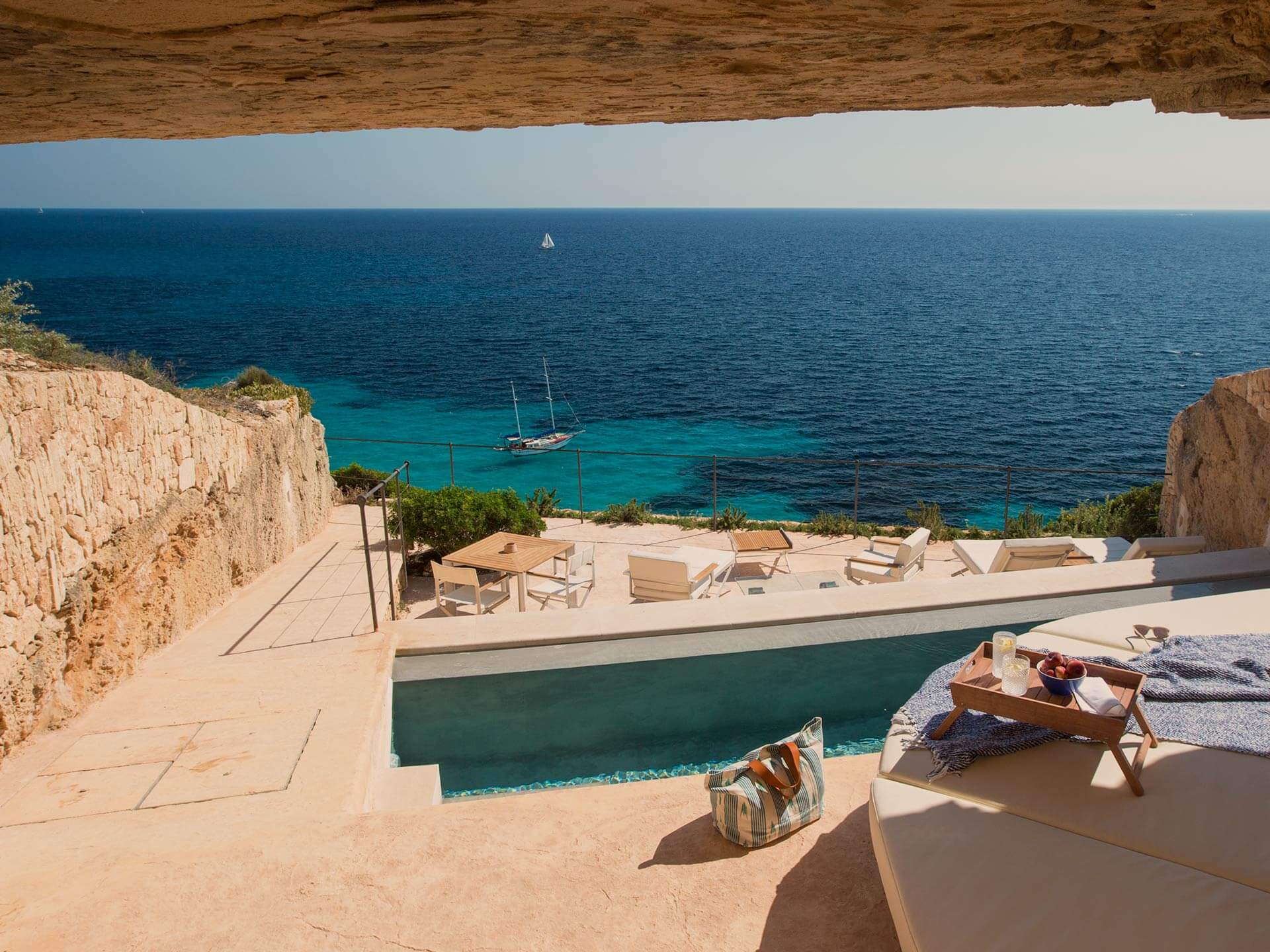 Our Sentinel rooms have been dug out of the rock at ancient defensive positions, where the cannons were hidden. Their marble floors, rough-hewn stone walls and wooden ceilings give them a one-of-a-kind natural look. Each room has a small desk, two armchairs and a table. The rooms have two bathrooms (one with a shower and the other with a bath) with mirrored doors so that guests can always see the reflection of the sea.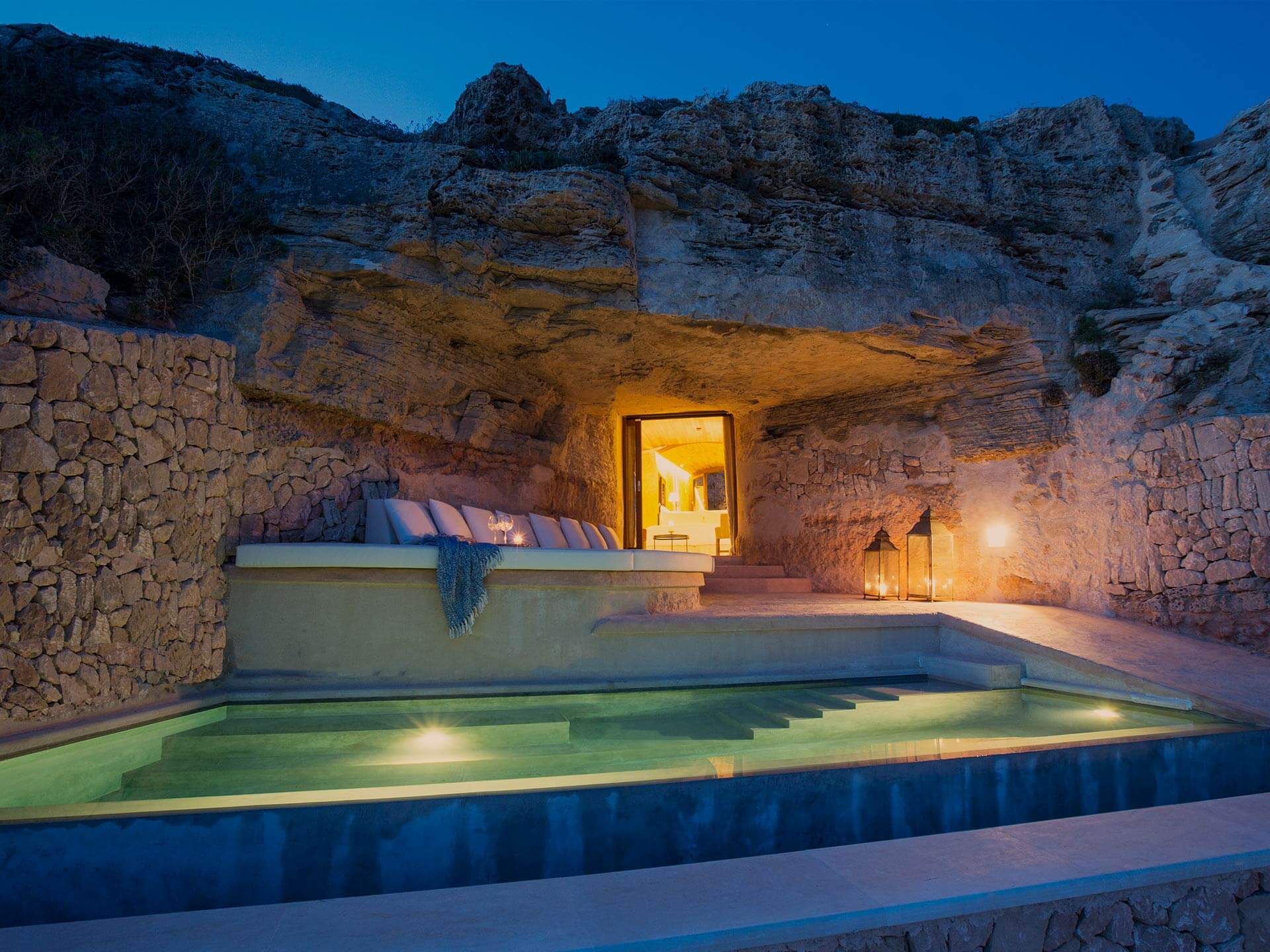 To the Mediterranean that welcomes us and embraces us, today we'll watch over you.
A small private pool, hammocks, table and chairs. The outdoor terraces are at the edge of the cliffs to allow guests to enjoy the views and incredible sunsets. Absolute privacy.
Start your Journey
Finish your Journey
Share your Journey
Chapter 2, Sleeping
The magic of staying in a fortified citadel.
From our Double Fortaleza rooms to our cosy Del Mar Suite, all of our rooms take the unique experience of staying in an ancient fortress to the next level. Courtyards, streets, secret watchtowers and battlements carved into the rock have been splendidly transformed into elegant rooms. They have been restored with the utmost care and respect for fine design, featuring the trademark privacy and charm of Cap Rocat's exclusive style.