Start your Journey
Finish your Journey
Share your Journey
Another World
Entering Cap Rocat is the start of a sensory journey, a voyage of the senses.
Crossing the threshold of Cap Rocat means something beyond merely entering a new space. It is the start of a voyage of the senses, a sensory journey where every last detail has been designed to take the experience and sensations to the next level.
Silence reigns in Cap Rocat, that silence that lets you take a deep breath and fully connect with everything around you.
Then you'll discover the murmur of the breeze and the feeling beyond compare of the gentle breeze caressing your hair and brushing against your skin. The leaves of the palm trees in the courtyard flutter in the breeze. They provide the slow, deep harmony that lulls you to sleep during after-dinner conversation, on those days when time passes slowly and you let yourself be soothed. Days when the only thing you have to do is enjoy yourself, and you need only concern yourself with distinguishing the songs of the different birds that fly over the cape.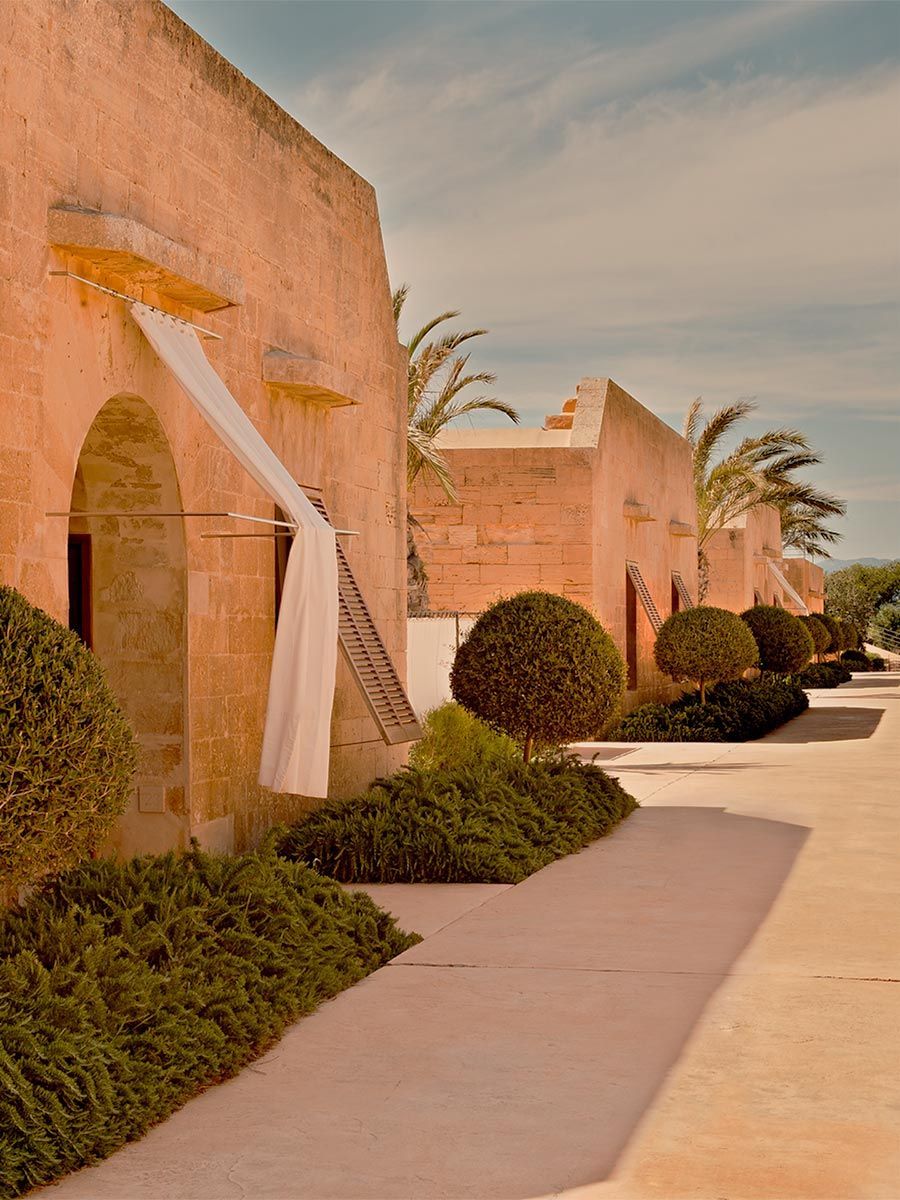 Ponds with gargoyles and canals accompany us as we venture through the different spaces. When we look up, delicate jets of water lull us with their gentle cadence, almost without us being aware of them, as we stroll through the complex.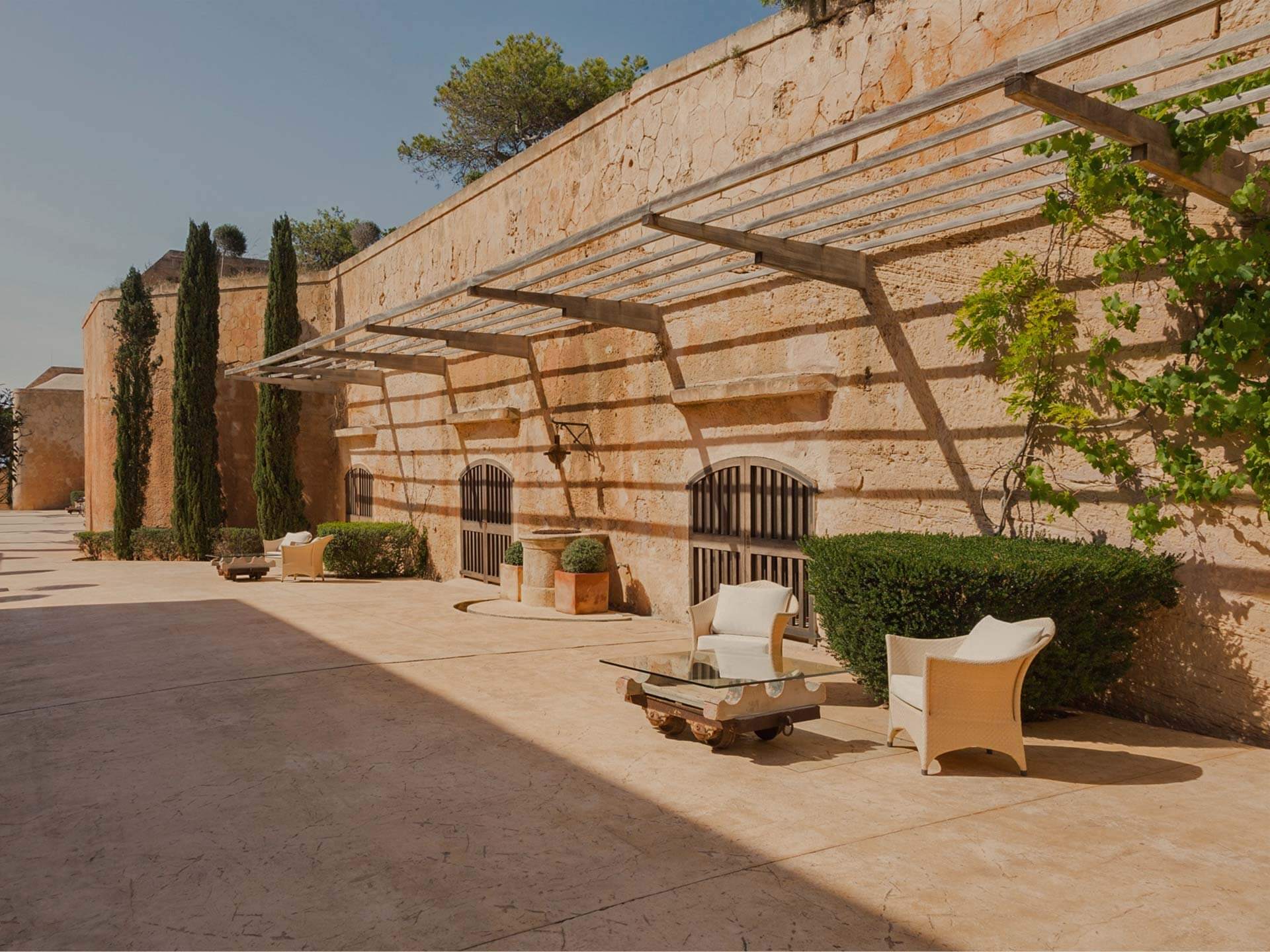 On one of the walls of the ancient fortress, we discover the spectacular saltwater swimming pool. From this terrific viewpoint overlooking the Bay of Palma, the view is endless and the water blends into the sea and the sky.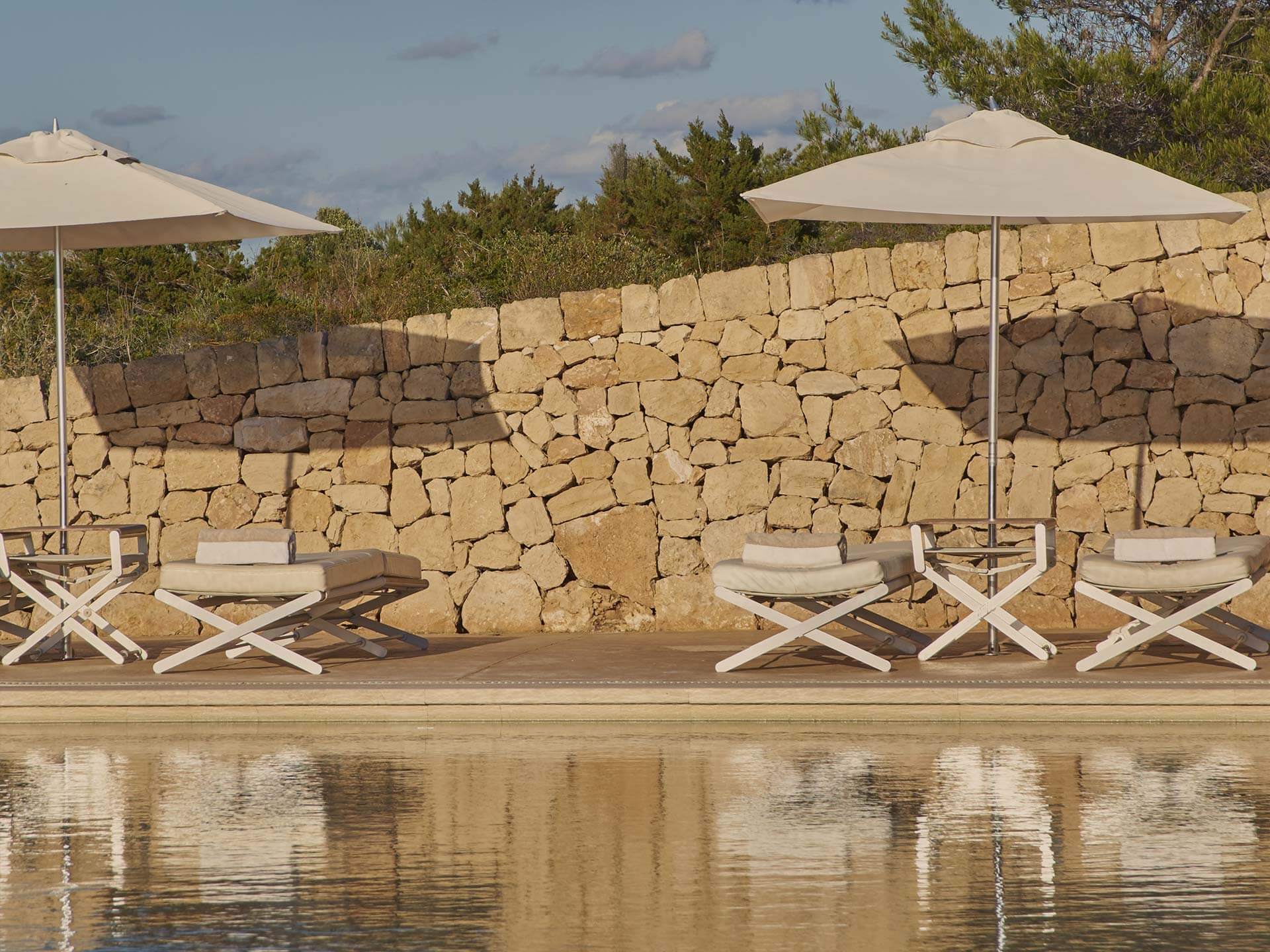 And finally the sea. The sea from the terraces, from the rooms; the sea wherever you look. The immense and gentle Mediterranean, impassive before our gaze, reminds us of our true importance.
We approach the old wharf and our eyes are dazzled by every possible shade of blue.
In this corner of Majorca, in this sheltered corner of the nature reserve, the Mediterranean can be seen in all its glory.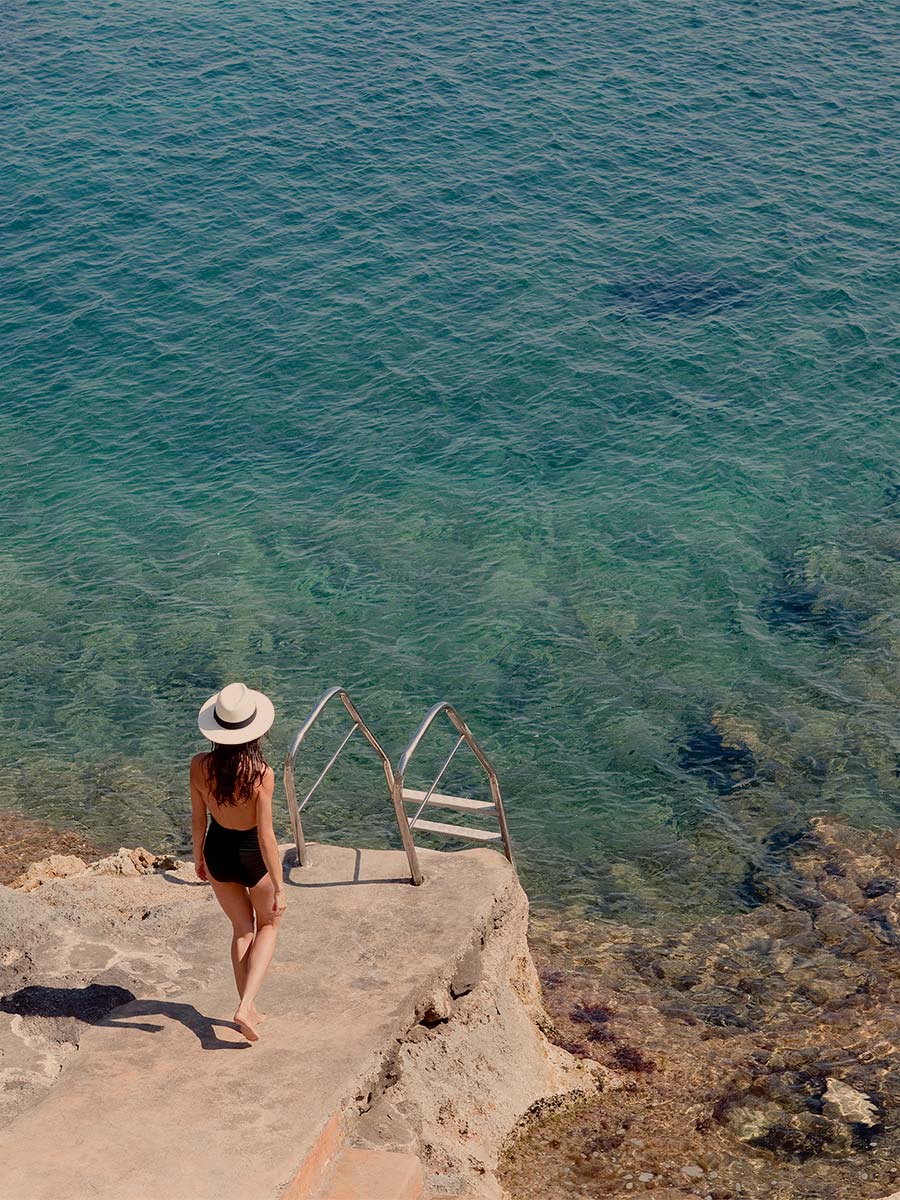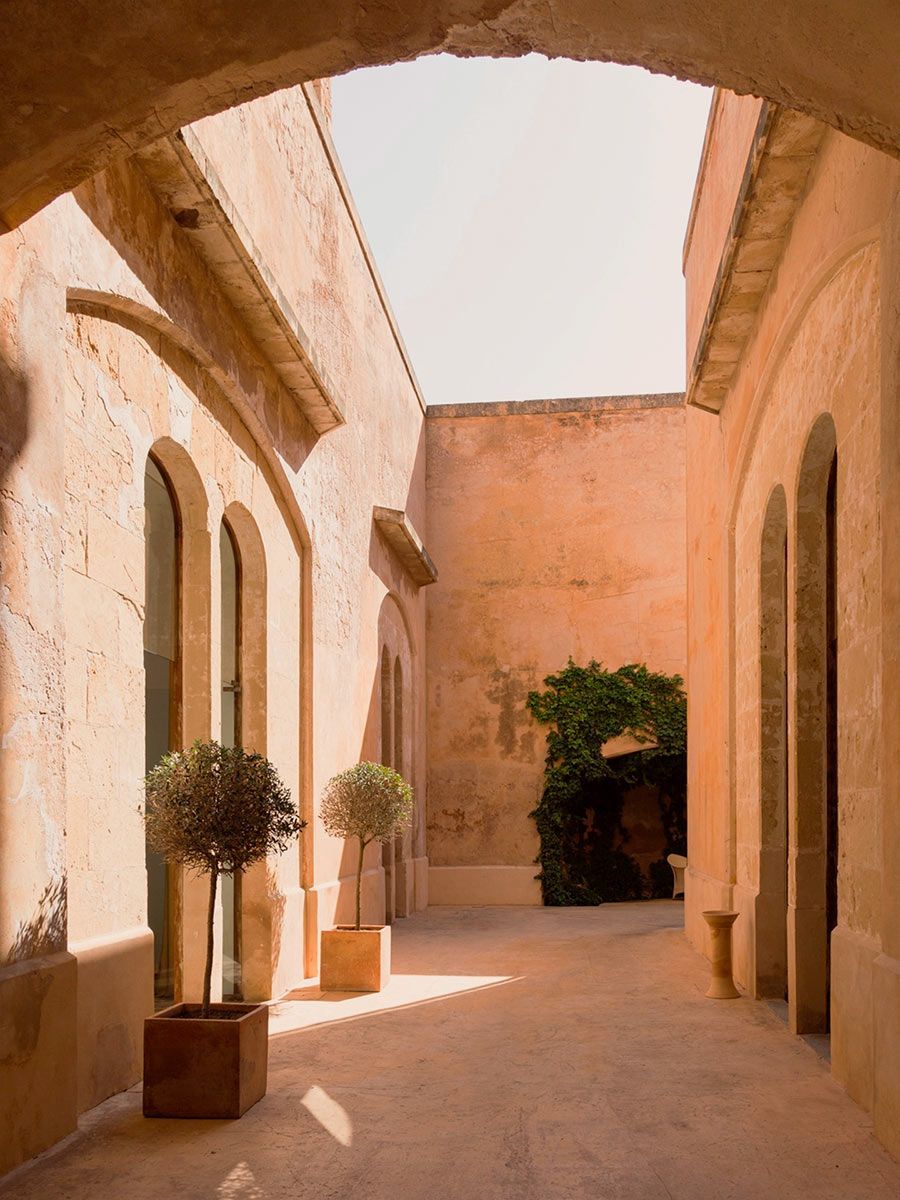 Whoever said that stone has neither soul nor scent, has never been to Cap Rocat.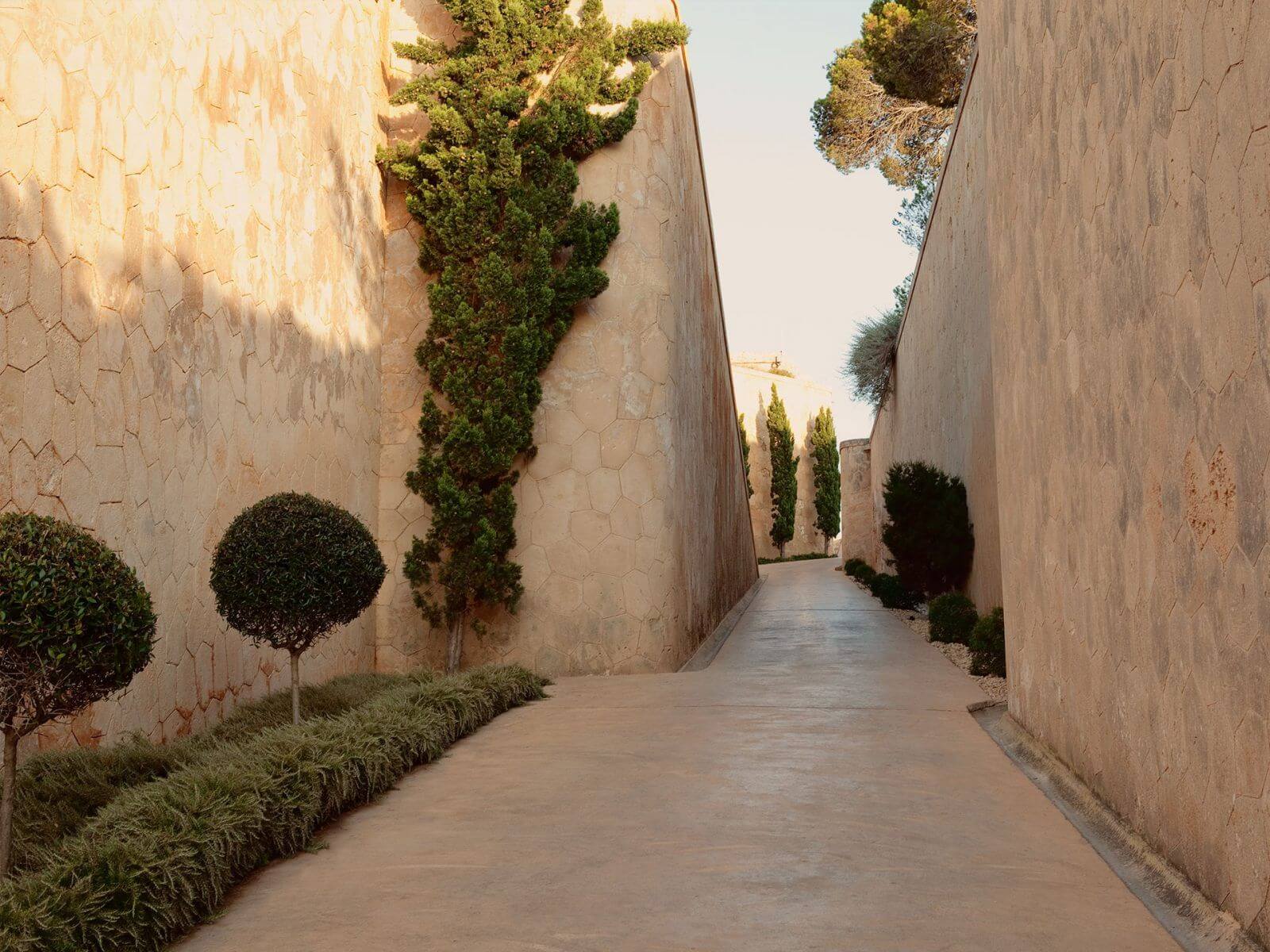 The sandstone out of which the fortress is carved is steeped in Mediterranean fragrances: jasmine, rosemary, chamomile, pine… and the sea. The sea breeze is the salty perfume that impregnates everything, that suffuses everything.
Inside, Cap Rocat smells of home, of serenity, of crackling firewood in the fireplace on cool spring nights, of paper, books and flowers. Natural, delicate scents that envelop us and make us feel at home.