Start your Journey
Finish your Journey
Share your Journey
At the heart of life at Cap Rocat
Step into this room and see for yourself how you're at the centre of life — at the very heart — of Cap Rocat.
Protected behind the main gate and the defensive moat.
The guard posts that preside over the main gate and the defensive moat next to the main wall of the fortress protect us and reassure us that we are safe…
Life unfolds before our very eyes while we have breakfast outside on our terrace. The sound of the fountains and the silent cadence of time as it passes, the guests conversing — stories and conversations that blend together into a soothing lullaby while the rays of the sun caress us.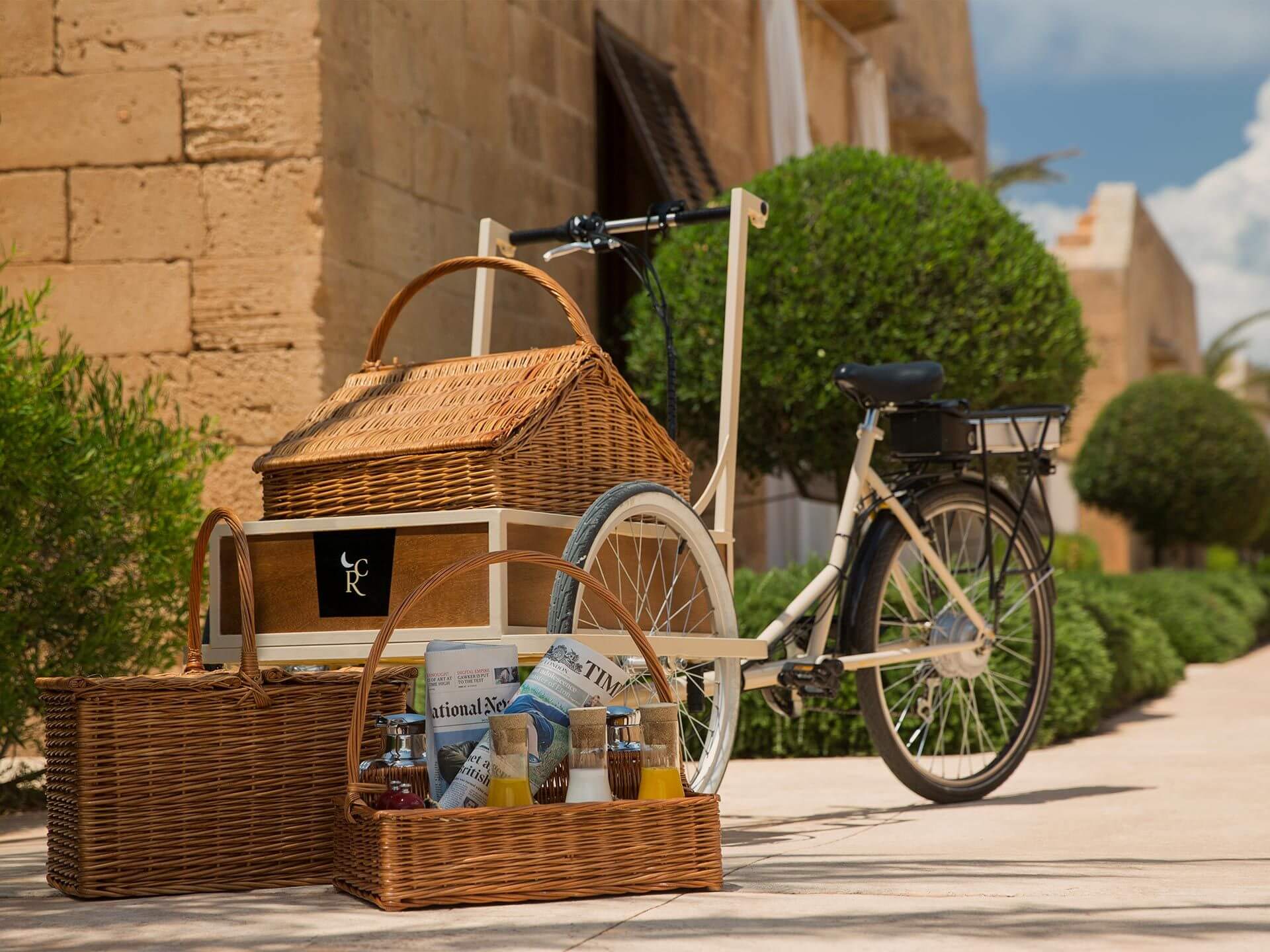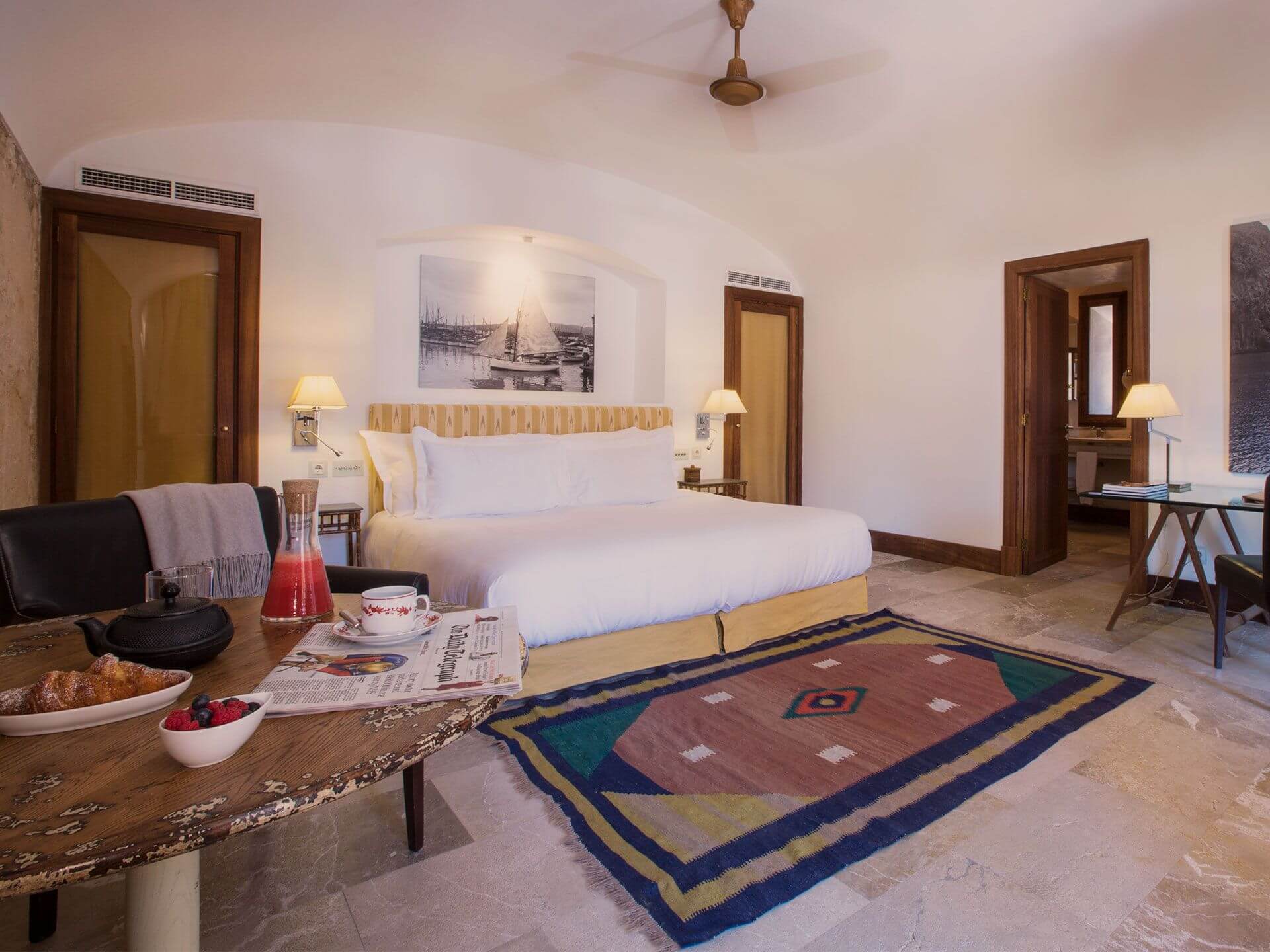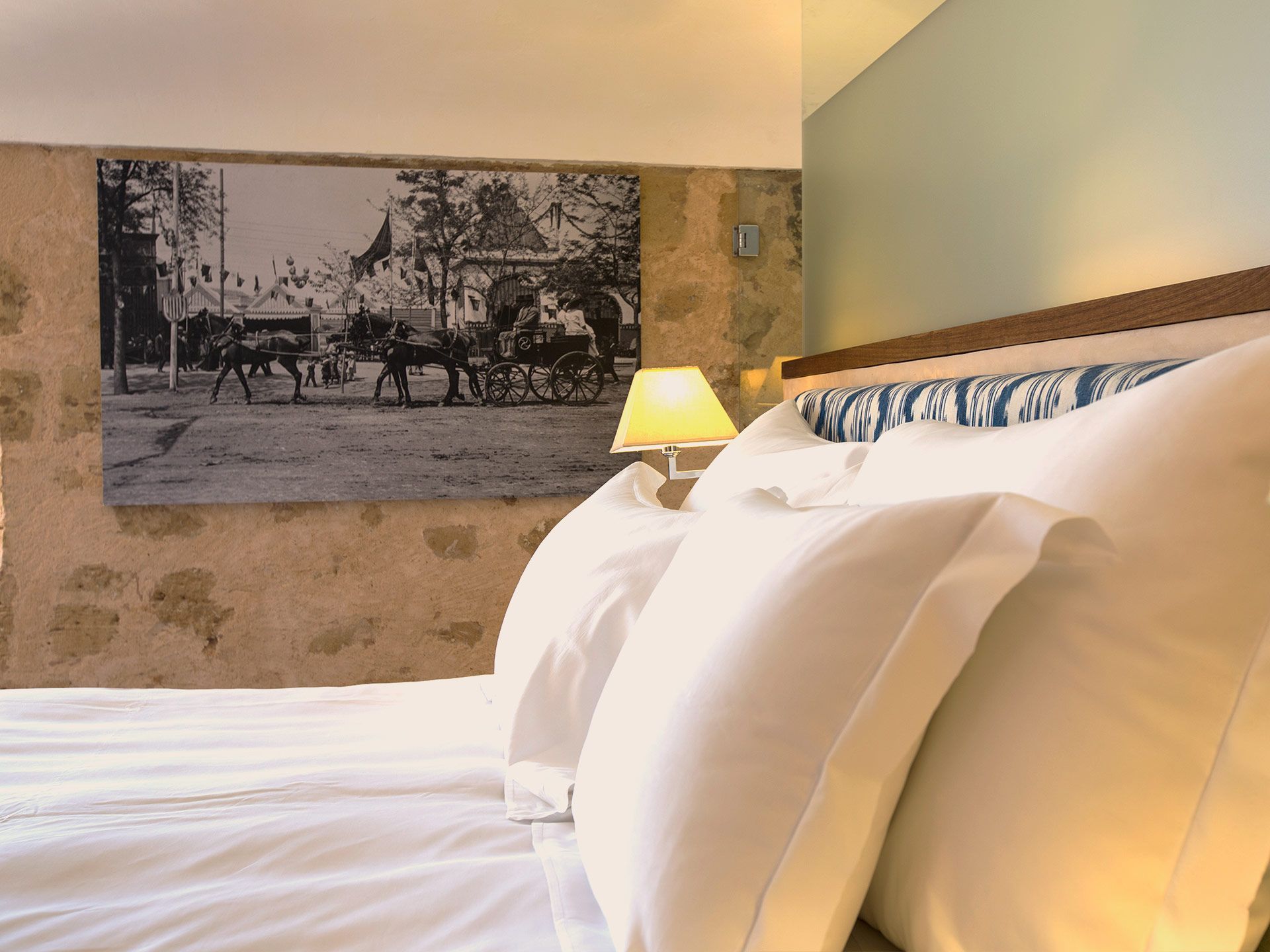 Our Double Fortaleza rooms have vaulted ceilings and floors made of locally sourced stone. They have comfortable, extra-large beds, a desk and an armchair that's just perfect for reading. The bathrooms have a separate bath and shower, as well as two individual washbasins for your convenience.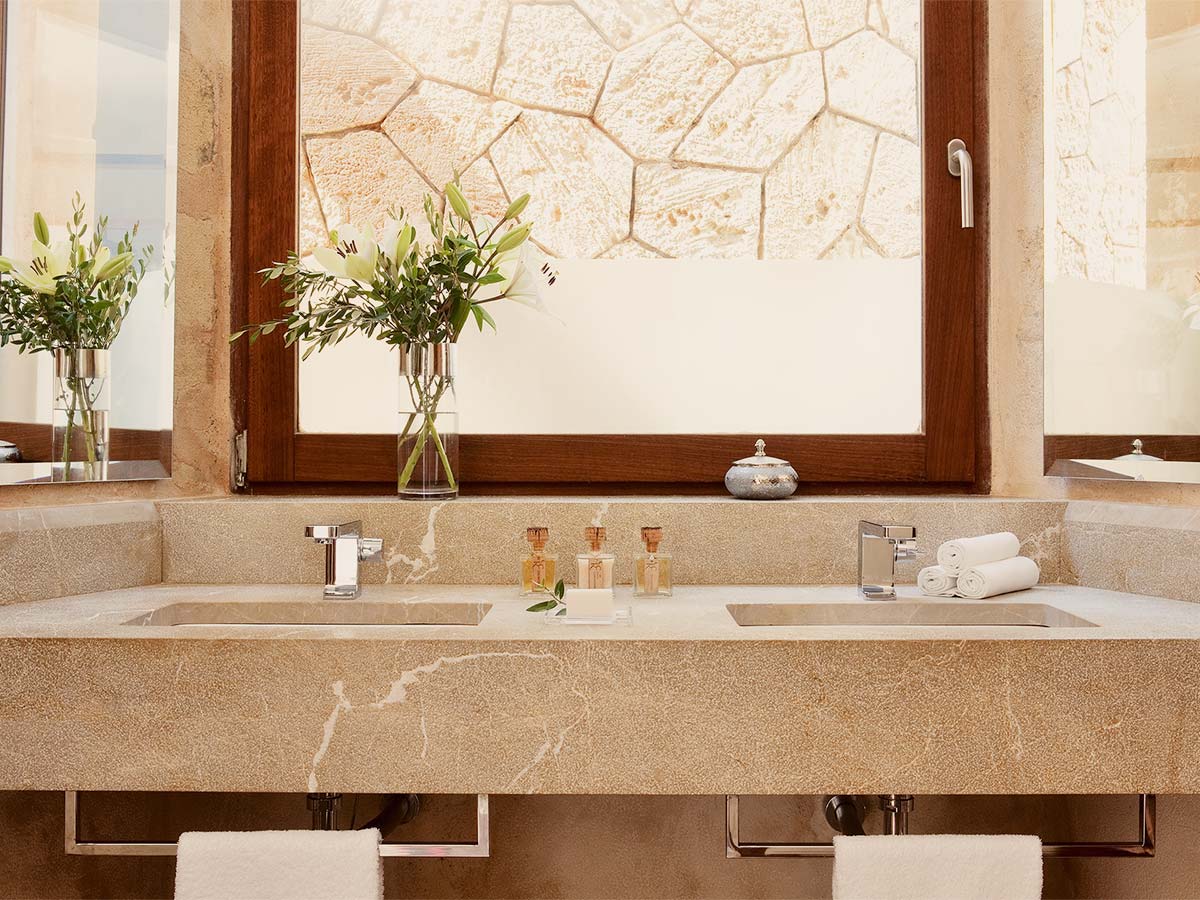 The toiletries and beauty products are organic and are traditionally hand-crafted in Majorca . The room has access to a furnished outdoor terrace where you can enjoy the Mediterranean climate.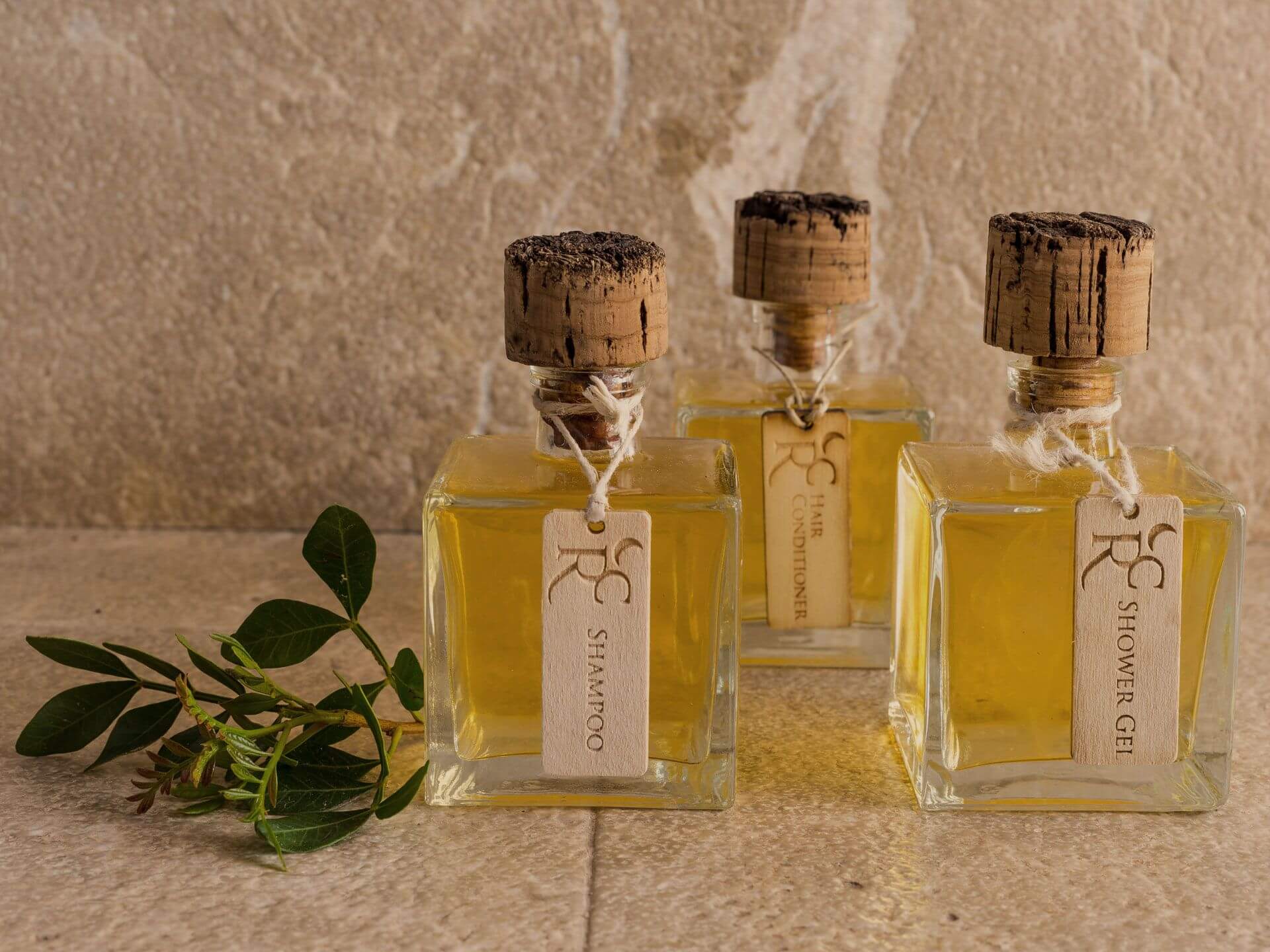 Start your Journey
Finish your Journey
Share your Journey
Chapter 2, Sleeping
The magic of staying in a fortified citadel.
From our Double Fortaleza rooms to our cosy Del Mar Suite, all of our rooms take the unique experience of staying in an ancient fortress to the next level. Courtyards, streets, secret watchtowers and battlements carved into the rock have been splendidly transformed into elegant rooms. They have been restored with the utmost care and respect for fine design, featuring the trademark privacy and charm of Cap Rocat's exclusive style.